Slanted Index Sections in Squarespace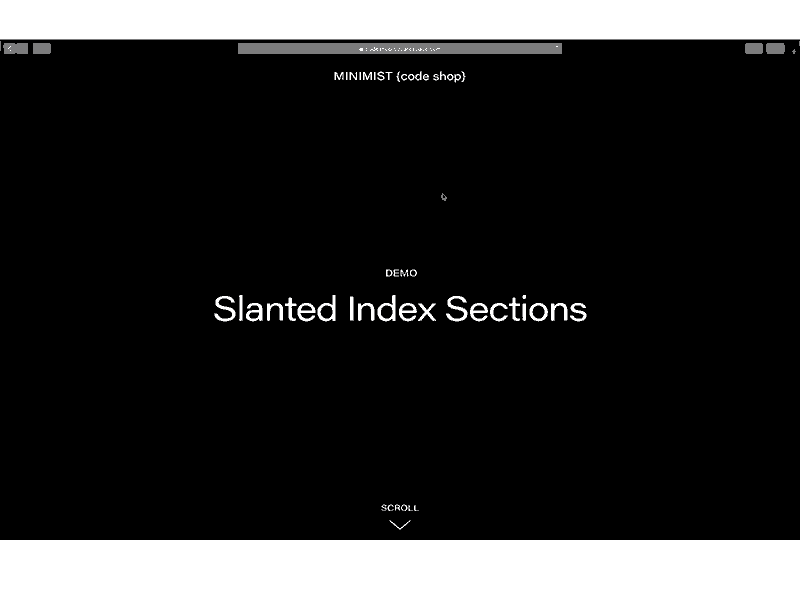 Slanted Index Sections in Squarespace
This plugin uses small snippets of CSS to add a slanted effect between index sections to give the appearance that the line between sections is on an angle.
The slant effect must be paired with a banner that has a solid color to complete the illusion. Take a look at the live demos to see what it looks like.
One purchase gives you lifetime access to a secret, password-protected page with all the instructions and code you need to implement this modification.
NOTE: This plugin has been tested on Brine family templates only. There is no guarantee that it will work on older templates that utilize index pages.
Templates in the Brine family include: Aria, Basil, Blend, Brine, Burke, Cacao, Clay, Ethan, Fairfield, Feed, Foster, Greenwich, Hatch, Heights, Hunter, Hyde, Impact, Jaunt, Juke, Keene, Kin, Maple, Margot, Marta, Mentor, Mercer, Miller, Mojave, Moksha, Motto, Nueva, Pedro, Polaris, Pursuit, Rally, Rover, Royce, Sofia, Sonny, Sonora, Stella, Thorne, Vow, Wav, and West.